UPVC & PPRC conduit Electrical Plumbing
Un-plasticized poly vinyl chloride and Polypropylene Random Copolymer are the full forms and material used in manufacturing UPVC and PPRC pipes respectively. UPVC is used for conduits of sewerage and electrical whereas PPRC is used for water and gas system. Earlier in Pakistan most common methods used for electrical plumbing conduits system were concrete pre-fabricated pipes for sewerage, plastic pipes for electrical and steel (GI) pipes for water & gas. However UPVC and PPRC has now widely replaced these old and conventional methods because of following factors:
Cost effective
Easy Installation
Long lasting and durable
Non-fragile
Rust proof
Chemical resistant
Weather proof
Both UPVC and PPRC are available in variety of brands in Pakistan in different colors and different qualities. Some of the most well known brands are:
Turk Plast
Master
Unique
Galco
While purchasing UPVC conduit for sewerage and electric systems, make sure the brand is well known and reputable in the market. Most of the brands manufacture pipes in two qualities namely "Pure", "Medium" and "Conduit". Quality that is preferred and should be used during construction of house is "Medium". Pipes should have good stress and weight bearing capacity. Pipes of smaller diameter such as ¾" or 1" which are mostly used for electric conduit should be easily bendable. PPRC is also manufactured in two gauges specified as "PN20" and "PN16". PN20 PPRC is used where water is required to be pumped with higher pressures. However PN16 is most commonly used as a standard practice in construction of houses. Some companies manufacture special pipes for gas that are easily available in the market such as shown in the picture below.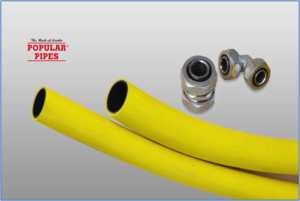 Gas conduit
PPRC conduit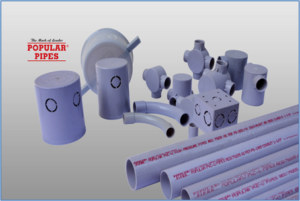 Electric conduit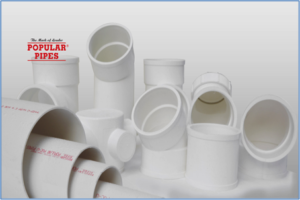 Drain pipes